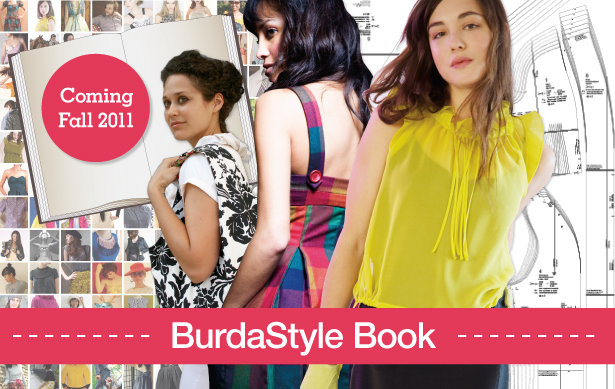 I have been one of the few lucky participants to contribute to this
book
. I was given a basic pattern and asked design to something of my own. My design got chosen among the 60 designs to be showcased in the book to be published in 2011. This has been kept a secret for a month now as i didn't get go ahead, the official announcement has now been made, clearing the way for the grand confession... yes yes yes i am part of this fabulous exciting book.
Received fabric from Burdastyle. Signed the contract. Just got the mail of basic pattern, i have never worked with any ready made pattern so far (all my creations have been slogged out self drafted patterns). So will spend sometime on deciphering the pattern and how to use it. Then will sit down and create the variation required for my design and then do a sample piece (I am happy they have a size 32 in the pattern, i can try that size and see the fit and drape) before working on actual fabric.
Deadline is 2 August , by which finished garment has to be shipped back. Sew Much to do and Sew Little Time.... bye for now...