I have won a giveaway for Mini Blog Makeover hosted by Bella of
Bella Before And After
.
The talented Maria from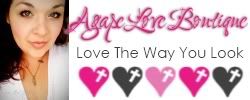 will be doing the makeover
I am excited and waiting for her mail to work out the details.... For quite sometime i wanted to give my blog a makeover and Secrets really do work, you keep thinking of something believing in it and the universe will make it happen for you. !!!!
Thanks Bella & Maria for giving a chance for me to realize my dream of transforming my blog to elegance personified !!!