Since i have an injured thumb and couldn't do much productive sewing, thought of fiddling with Barbie doll's wardrobe and made this Ballerina outfit, (ahem those shoes are not ballerina, yet to make one kindly excuse!!!). Suddenly this thought stuck me, why don't i host a give away of a Barbie doll outfit to my followers.
When i thought of hosting a give away and this being the first one, i had few issues on hand, like how to include people who live abroad as international courrier charges are like very high for me, but i want to give everyone a chance, since this giveaway is due by Vijayadasami, nearly a month away, i thought i can ask your help itself in figuring out the way of sending the dress through cheapest yet safe possible option and how to do it.
Why barbie doll dress, it is generic sizing and most of the households have at least one Barbie fan.
So here we go, Barbie Doll Dress is up for grabs for Followers of the blog, so join and have fun.
Please Post your comment Vote as what would you like to have as the hosted give away. Your options are:
Indian Saree & Blouse
Ball Gown
Skirt & Top
Night Dress
Jumpsuit
To participate in this Give Away this is what you have to do,
Please become a Follower of this Blog and motivate me through your patronage.
Create a Link of this Give Away on your blog and please do add the link to post on your comment entry for me to track back, and
Also more importantly pick your choice of outfit in your comment, the maximum voted choice becomes the actual outfit to be given away.
In fact i shall make one of each of the above categories and post pics of them.
The lucky one will be chosen on the Auspicious day of Vijayadasami - 17th October 2010. Good Luck!
This post was linked up here: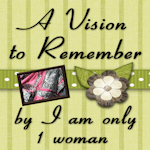 and here
This post was chosen by me as best post of the week for Show N Tell Saturdays here